Cyclone Kimi forms off Queensland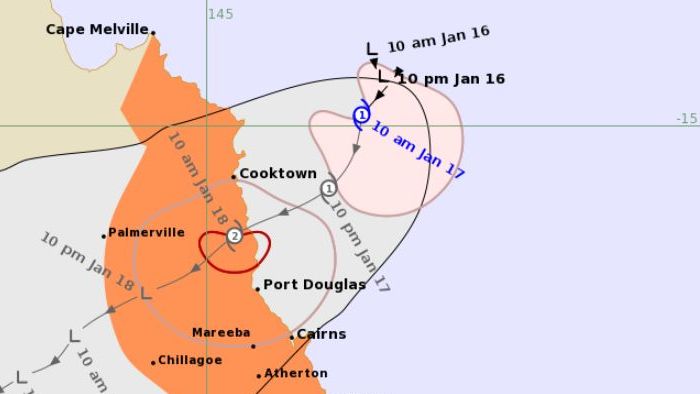 A tropical cyclone named Kimi has formed about 140 kilometres north-east of Cooktown.
It is currently a category one system and is expected to move south-west and cross the north tropical coast between Cape Flattery and Ingham on Monday morning.
It may reach category two before making landfall.
As the cyclone approaches, destructive gusts of 130kph could be felt between Cape Flattery and Cairns.
Gales with gusts to 120kph may develop about coastal and island areas between Cape Melville and Cardwell from Sunday evening.
The region has been on flood watch for the past two days, with predictions of heavy rainfall from late Sunday.
Daily totals of between 50 and 100 millimetres are expected.
The Bureau of Meteorology warned that rivers could rise…