Hideki Matsuyama's Masters victory sealed with a bow, as an understated celebration sums up his historic triumph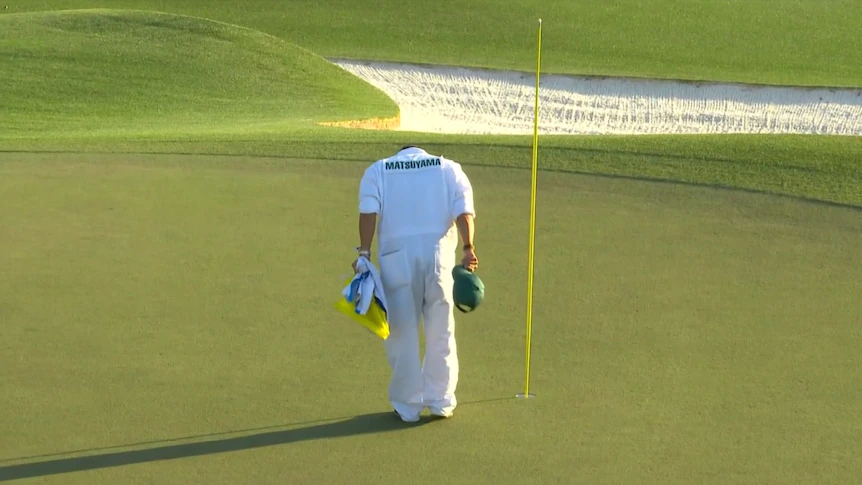 In the moments after Hideki Matsuyama's historic Masters win, you could have forgiven him a moment of unbridled emotion, both in celebration of his first major win and recognition of the weight of his accomplishment.
But despite becoming Japan's first winner at the Masters — and of any of men's golf's major tournaments — it wasn't Matsuyama's reaction that most caught the eye.
Footage soon emerged of the new champion's caddy Shota Hayafuji alone on the 18th green, well away from the fanfare surrounding Matsuyama.
Without seeking to attract any attention to himself, Hayafuji…