Ian Chappell says Marnus Labuschagne has been 'extremely lucky' this summer and warns the tide could turn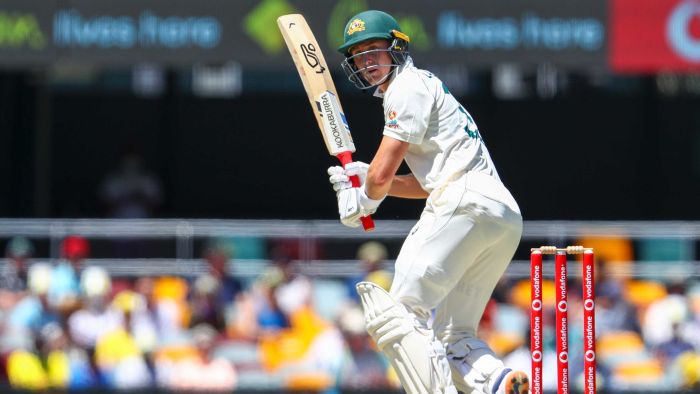 Australian cricket legend Ian Chappell says Marnus Labuschagne could yet face the biggest challenge of his career when his run of good fortune comes to an end.
Labuschagne made his first century of the summer on day one at the Gabba, but has been a consistent scorer at number three for Australia throughout the series — but not without some good fortune.
He has been dropped on five occasions this series, many of them early in his innings at great cost to the touring Indians.
Chappell says that run of good luck hasn't been limited to this summer and will eventually go the other way.
"The consistency Marnus Labuschagne has shown has been incredible, he's had an incredible run of consistent scores," he said.
"Now, he's been extremely lucky,…