Pug swallows 11 Hungry Hungry Hippos balls, owner warns others to watch what pets eat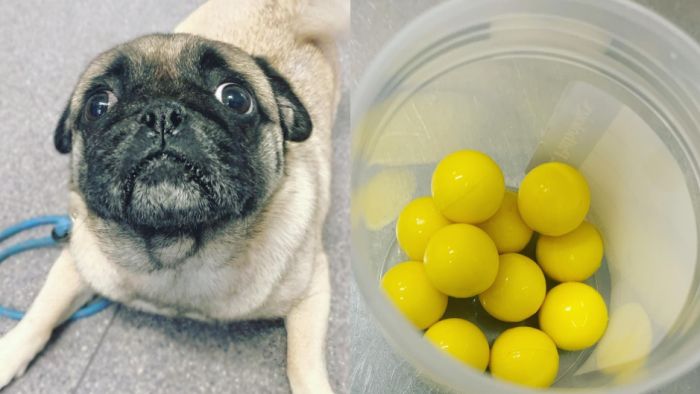 A hungry, hungry pug in southern Queensland has made a lucky recovery after eating 11 plastic balls from a popular children's tabletop game this week.
Toowoomba woman Meg Menhinnit was playing Hungry Hungry Hippos with her three-year-old son, who had just received the tabletop game as a birthday present, when she noticed her dog Sherman holding one of the yellow balls in his mouth.
"We said 'drop it Sherm' and he swallowed it," she said.
"Then we started counting how many hippo balls were left and it seemed like there weren't many left out of 24 balls."
She rushed the pug to a local vet, where he was given an injection to induce vomiting — but neither she or the vet were prepared for what came up.
"To my shock he'd eaten 11 of…