Weather News – Feeling autumnal in Melbourne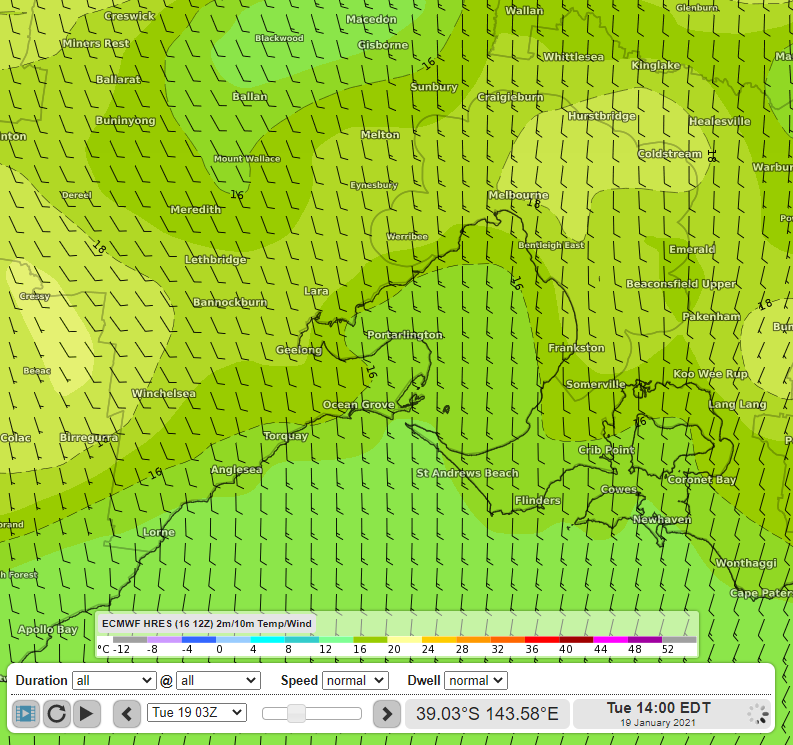 Feeling autumnal in Melbourne


Graeme Brittain,

Sunday January 17, 2021 – 13:47 EDT

Daytime temperatures across Melbourne are several degrees below average today, with gusty onshore winds making it feel more like the mid-teens.
Melbourne's average maximum temperature for the middle of January is just under 27 degrees, but the mercury will struggle to get much above the 20 degree mark today.
Melburnians will notice slightly higher daytime temperatures tomorrow, with a forecast top of 24 degrees in the city – winds will still make it feel cooler though.
However, the passage of a cold front late-Monday will mean that maxima will struggle to get above 20 degrees again until Tuesday.
Image:…