WWII Nazi flag for sale in Queensland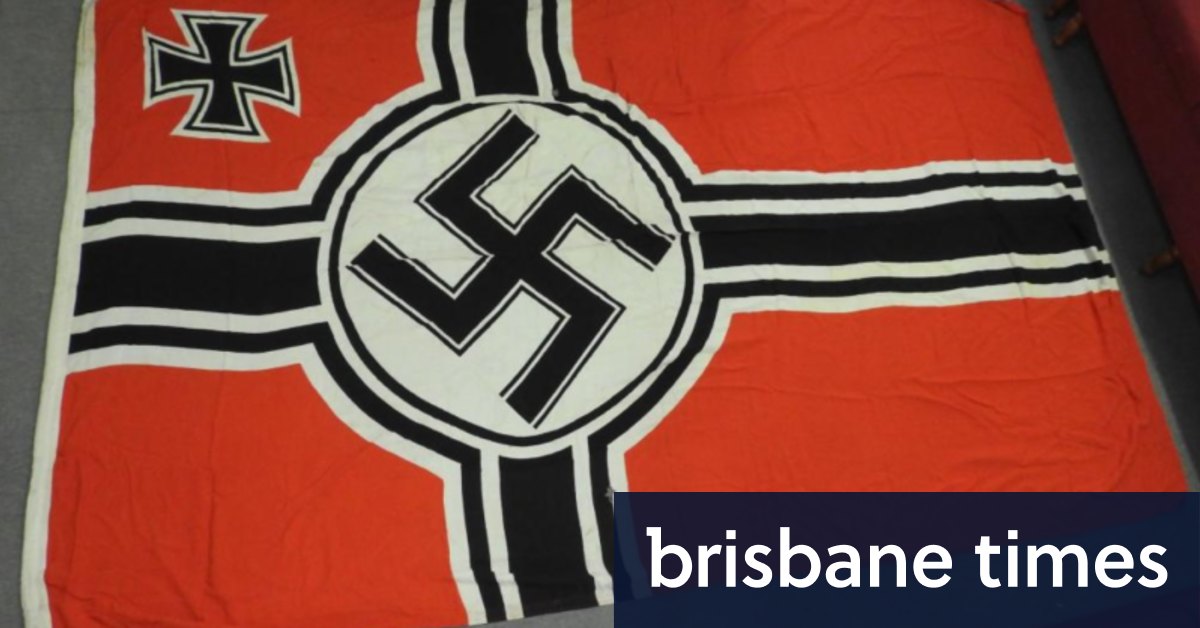 Mr Sweeny said the flag was believed to have flown at the Luftwaffe compound in Groningen until the Dutch city was taken by an estimated 6000 Canadian troops in April 1945.
The occupation of Groningen came a matter of weeks before Germany surrendered to Allied forces on the European battlefront.
Anti-Defamation Commission chairman Dr Dvir Abramovich, who leads a national campaign to ban the sale of Nazi memorabilia, described the flag as a "disgrace" and a "travesty".
"What does this say about us that in Australia in 2021 there are auction houses offering items from a regime responsible for the deaths of six million Jews and millions of others?" he said.
"No one should be marketing, commercialising and profiting from the horrific…